Result Based Digital Marketing Agency
Calm Coders is a 360-degree Best Digital Marketing Agency in Gujarat, India. We work with top brands and companies. We'll help you hatch a strategy for success that merges all channels with correlating creative and a single, cohesive message to your audiences.
we know that the best results come from having the right people working on the right assignment. With our verified strategies, your business is bound for incredible success. Let's discover how we can transform the business the way you do.
Top-rated Web And Mobile App Development Company
Calm Coders started its operation in the year 2021. We are India, based Web, App, and Digital Marketing Company. Our main Domain is Web Design and development, App Development, Digital Marketing, Product Design, and Cloud Services. Providing the development services as well as branding and digital marketing services for your business, we could be your 360° digital partner.
Customer Satisfaction and the Highest rate of Customer Repeatability make us one of the pioneers in the field. So, what are you waiting for? Let us discuss your ideas and our innovation in detail because catering your requirement and converting it into a final product is our main goal.
See what we can do for you
Any idea can be great including yours too. All you need is the right resource which can boost your growth by transforming your unique ideas into reality. Our wide range of services will shape your products through mobile app development and websites development services.
Web Development
We mix the right design with excellent development and present you with an excellent website for your business.
Digital Marketing
Giving the right digital exposure to your business is important, and we know how to do it in the right way.
Branding & Advertising
Branding is all about making the customers aware of your business. We do it the right way with our expertise.
We Work With 
Great Companies

 of All Sizes

More than 50+ businesses trust Quick-start as the backbone of their business solutions.
98% of Our Clients Recommend Us
We improve demand for efficiency and quality in entrepreneurship with creative mind. We build effective strategies to help you reach customers and prospects across the entire web.
Calm Coders came highly recommended when we were searching for someone who could take our publication's website to the next level, and we've been VERY happy with his work. Our site is beautiful and we're very proud of it. Manan has exceptional design skills, communication skills and patience with his clients, and that comes from someone who's worked with over 100 artists/designers during their career.
Rakesh Prajapati
Founder - Krushi Vikas Mitra
I've worked with Calm Coders on many projects over the years. He is eager to help, delivers great results, and is knowledgeable about all aspects of web development! Highly recommend him!
Jaydeep Priyadarshi
Founder & CEO - Kriva Infotech
Have been working with this team now for 6 months, the developers are responsive and communicate effectively with our diverse team. Looking forward to new projects with this team.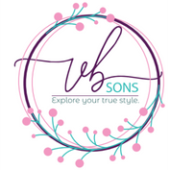 Vivek Patel
Manager - V B SONS
Mr.Kartik is very professional, genuine, and dedicated to getting the job done. I tabbed him with the daunting task of developing and fixing certain pages on my company's app . This was supposed to be a 3-4 week project. However, assignment was completed in less than 2 weeks (12 days). It's been a pleasure working with him and I highly recommend anyone who needs help developing websites/mobile apps/software to contact him.
Syong Lee
Chairman - Country Club
I have done web development projects with Calm Coders. and it was a lovely experience. They understood requirements in perfect manner and worked on a couple of iteration for my project, it has been developed by them only. They are good, knowledgeable and offer ideas proactively. I would like to be served by them in future and recommend to everyone.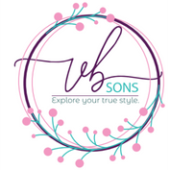 Why Calm Coders is your top-choice
We are a five-star rated holistic full-service digital marketing agency, serving thousands of clients. Our digital agency covers all aspects of Digital marketing: Website Development, SEO, social media, and PPC management, all the way to email marketing, website design, and web development.
100% Campaign transparency
We make sure that our operations are open and communicative at all times. You won't have to be uncertain about the status of your campaign because we will consistently update you and give you the power to make decisions.
Friendly team of experts
Our skilled team is just an email or phone call away at all times. If you prefer a personal meeting, you're welcome to visit our office for a chat about your ideas and objectives, over a cup of coffee. We're here to assist you.
Choose a partner that understands you
All our decisions are based on your goals and concerns. Whether it's website design, SEO, PPC, or anything else, we want to understand what keep you up at night so we can deliver the business results you seek.
Result-based Approach
At Calm Coders, we pride ourselves on our result-based approach to every project we undertake. Our dedicated team of experts is committed to delivering tangible outcomes that go beyond mere solutions.
Development Process We Follow
We design and develop the software/Web/App in a simple process so that experience the best user experience. Our design process follows a proven approach. We begin with a deep understanding of your needs and create a planning template.
You've Got Questions, We've Got Answers
We build effective strategies to help you reach customers and prospects across the entire web.
Yes, you can try our Services for 14days for free. You will be charged after upgrading the plan only.
Calm Coders stands out for its result-driven approach, innovative strategies, and a commitment to client success. We focus on delivering tangible outcomes and go beyond conventional solutions to meet the unique needs of our clients.
We understand that each business is unique. Our team conducts a thorough analysis of your goals, target audience, and industry landscape. This information guides us in crafting personalized digital marketing strategies that align with your specific objectives.
Absolutely. Whether you're a startup, a small business, or a large enterprise, Calm Coders has the expertise to handle projects of varying scales. Our flexible approach ensures that our strategies are scalable to meet your business requirements.
Calm Coders provides a comprehensive range of digital marketing services, including Search Engine Optimization (SEO), Social Media Marketing (SMM), Content Marketing, Paid Advertising, Email Marketing, and more. Our services are designed to cover the full spectrum of your digital marketing needs.
Success metrics vary based on campaign goals, but we employ a combination of key performance indicators (KPIs), analytics, and continuous evaluation to measure the success of our digital marketing campaigns. This ensures transparency and helps us refine strategies for optimal results.
Read stories, tips, and our opinions on everything
There's always happening something in the Soft-dev. Check out the latest news, articles and updates.
Ready to stay ahead of your competition?
Join thousands of businesses that trust Calm Coders for their business solution.